Noble Optic House

OUR OPTICIANS
Let's meet at our boutiques.
Noble Optic House is a chain of exclusive opticians offering premium eyewear of the most famous brands.
In our boutiques you will find your dream glasses, discover interesting alternatives and solutions, and you will meet an expert in the selection of spectacle frames.
Find your unique style in our showrooms.
Find the boutique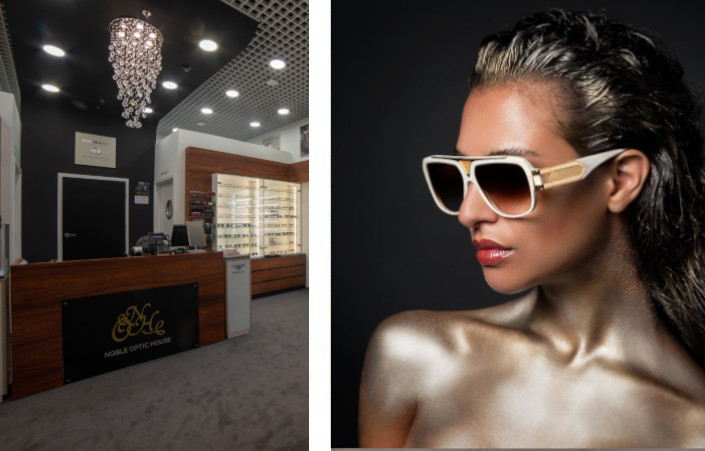 ONLINE OPTICIAN
Visit our online shop.
Is it possible to buy perfect eyeglasses without leaving your home? Of course! The best way to do it is to visit our new Noble Optic House online store.
Welcome to the online optician, where you can choose from many models of sunglasses, frames and corrective glasses straight from the top brands in the world. Do you want to check the availability of chosen model? Now you can easily do it!
They say it's the best optician in Krakow (and on the internet). See for yourself and go for some online shopping to our online store.
Go to the online store